I had read about pneumatic brake bleeders, and found one at Harbor Freight.
First, connect the filler bottle full of brake fluid to the master cylinder. I used the adapter that came with my pressure bleeder to make this work.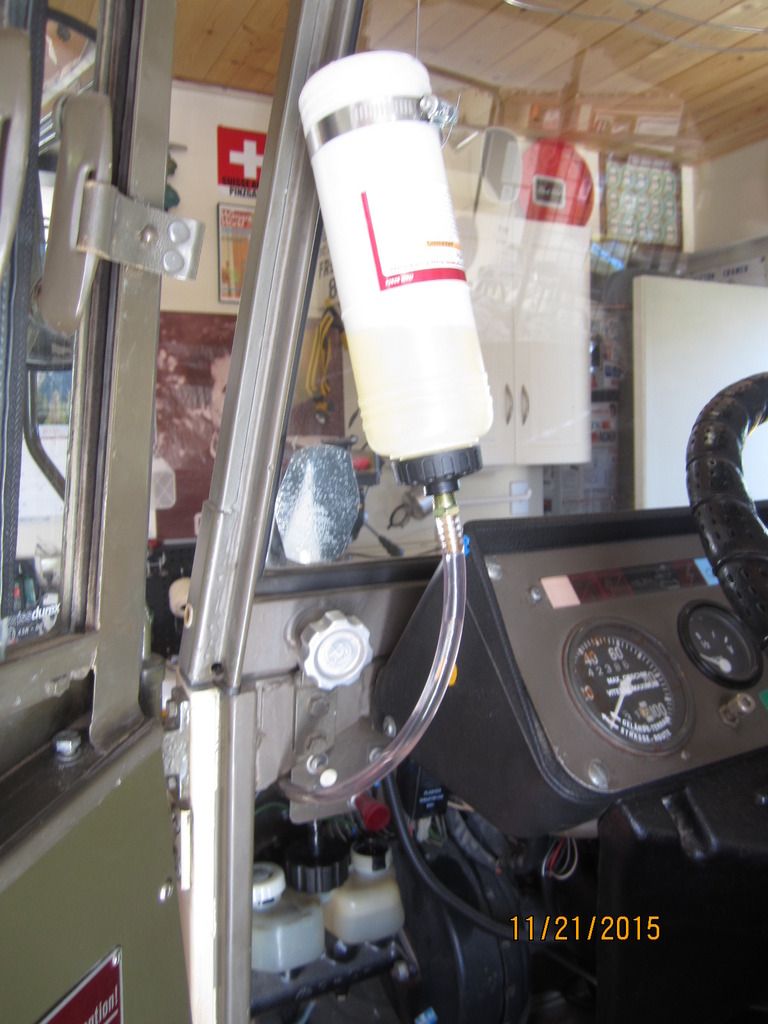 Next, connect the collector bottle to the bleeder valve and pull the air trigger. Then open the bleeder valve and watch it suck out old brake fluid while the bottle fills what is removed. The air pressure creates a vacuum somehow that draws the fluid out.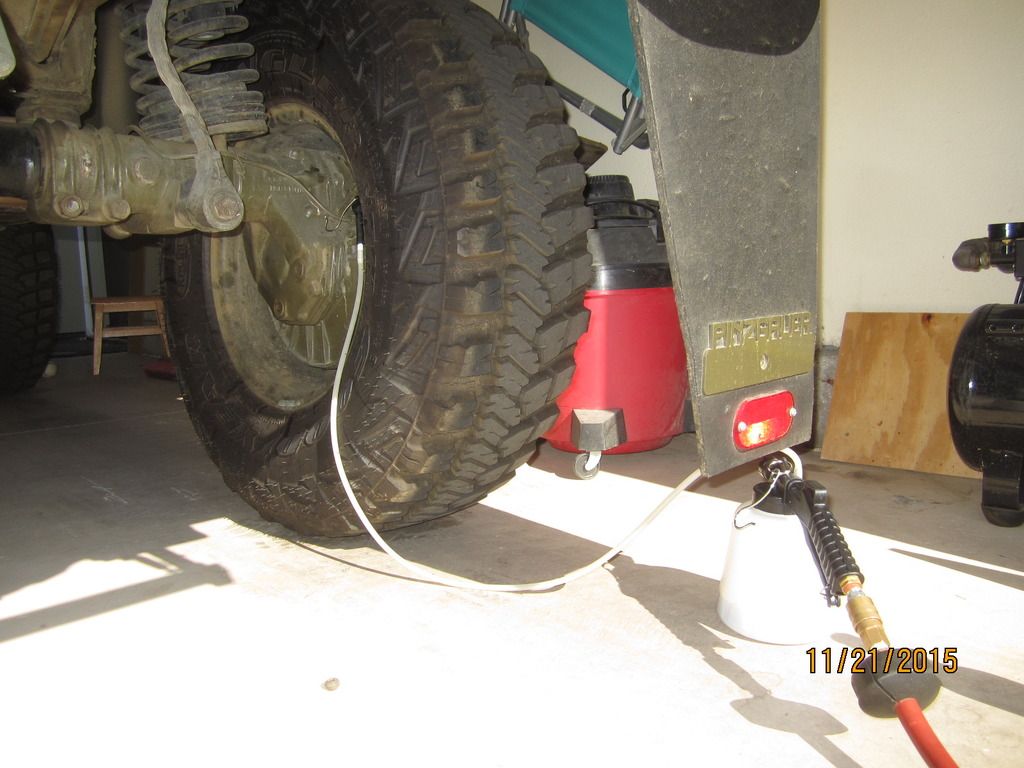 Sounds easy, right? It is, all I had to do was keep an eye on the master cylinder reservoir and not let it go dry. The fluid moves pretty fast, so I couldn't leave the garage. But when it came to the test drive later on, the Pinz had no brakes, or at least minimal. As to what went wrong, I have no idea. Air didn't get into the master cylinder, and it certainly didn't get in at the bleeders. Or did it? I don't know. I ended up bleeding the brakes manually, the old fashioned way. The brakes work fine now, better than ever, but I'm still wondering what went wrong. Overall, it is an easy way to flush a system if you don't mind bleeding everything afterward.