There was an earlier post about the handbrake, which I could relate to. Mine didn't want to hold, and the thought of tearing it down for an inspection wasn't appealing. So I got out the maunal to see what the proceedure was for agjustment.
The manual said the handle should pull out about 90-100mm for engagement, let's call it 4 inches. The brake lever at the rear of the vehicle has a pin which connects the cable, this pin should also travel the SAME distance, 4 inches. I measured mine and they weren't even close.
I pulled the handle out 4 inches and used that as my default setting, this measurement could not change. I taped the ruler to the handle so you can see the distance easier.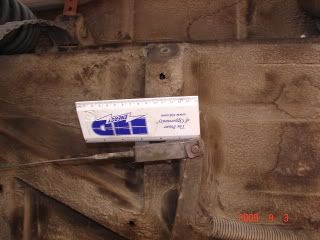 Underneath the Pinz I noted the position of the pin in the retracted position.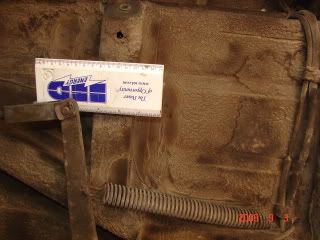 Then I measured the position of the pin in relation to the retracted position. Here I show the same 4 inches which is correct (after all adjustments). If it is not the same, remove the pin and adjust the cable so the pin travel is 4 inches. You won't get it right the first time or the second. Each time you think you have it right, adjust the brake nut on the opposite side so the brake is fully engaged.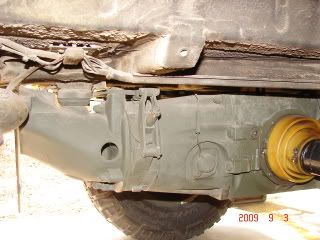 The brake nut is very sensitive to adjustments, 90 degrees of rotation can make a big difference, so you may have to go back and re-adjust the cable length again either way when completed. Check the handbrake by positioning the Pinz on a hill and see if it rolls, don't use the clutch to test it. You will have to go through this proceedure several times before you get it right, and when you do the brake will be like new, unless the discs are junk. The last thing you do it pre-tension the cable by twisting it 2-3 times (clockwise, facing the front of the vehicle), this takes the slack out but doesn't affect adjustment.