I figured I would start a new thread with pics...(I am using my iPhone 3GS, so not the best pics...). You know....my first repair job on the Iltis was fitting a uni-speedo cable...
It turns out my odometer and trip meter don't work, but my speedo works fine. After reading a few posts, I believe the issue is the press-fit pot metal piece that is failing, as when I turn the trip meter, the odometer jumps a click. In we go!!
I have been following Jim's post
here
....and the Porsche procedure
here
...
Removing the metal ring..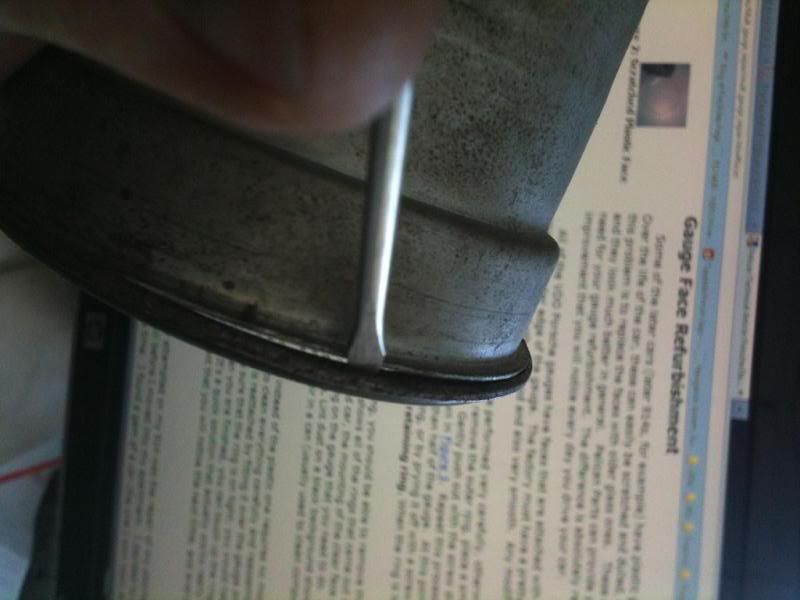 Ring off...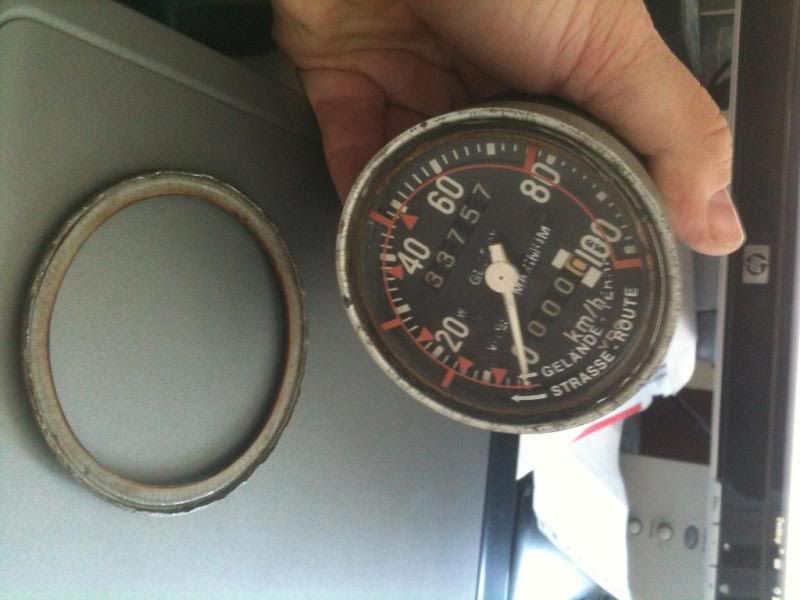 Plastic Transparent face removed....after heating with blow dryer...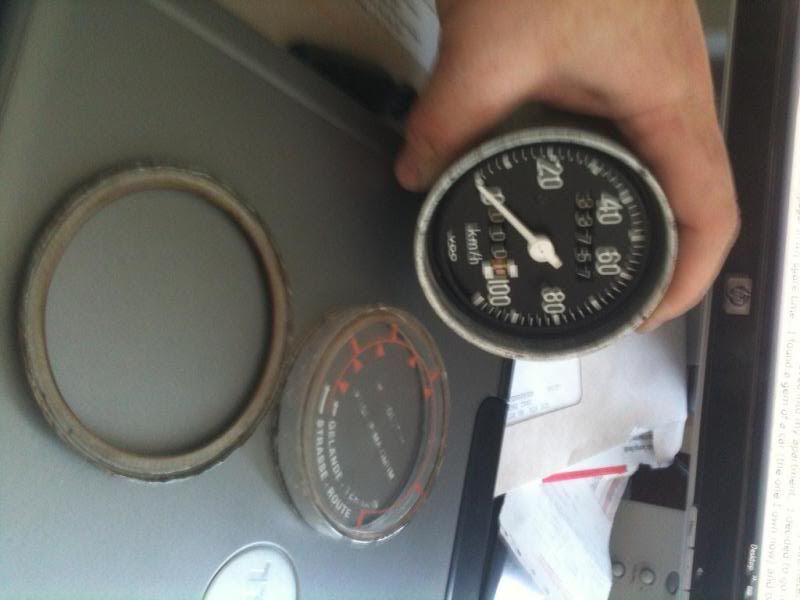 Now I am stuck trying to remove the inner ring, gasket....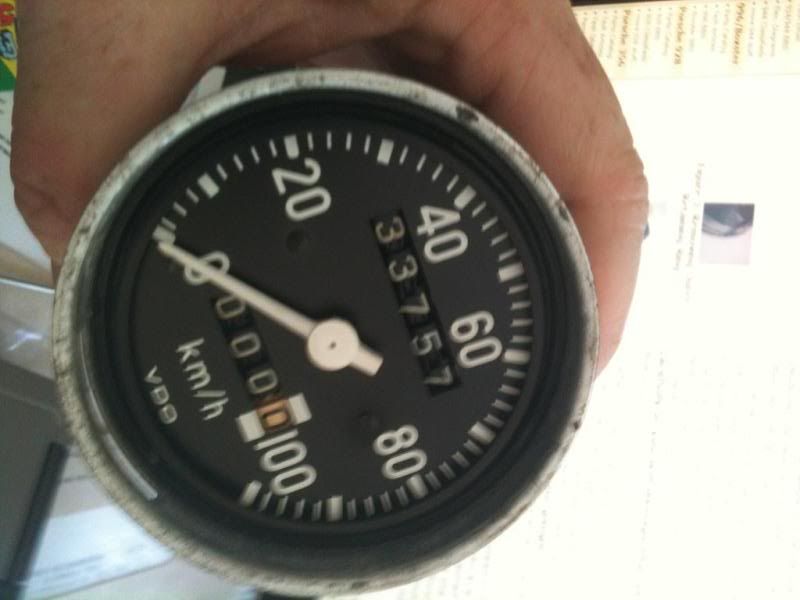 I got it....it is not a gasket and ring, it is one piece....I loosened up the "glue" from between the rubber side and the housing with a jewelers screw driver, and then gently pryed it out using a larger flat head screw driver....and it came out...