I plan on bleeding all the locker fluid shortly, so I bought a Power Bleeder to make the job that much easier. Thanks to a quick search of the forum, I read that I should make sure the rubber elbows and t-fittings were solid before adding pressure to the system...good thing I did, as mine were all cracked (thanks Jim L.!)
It is a pretty simple procedure, but I thought I would post some pics of what I did because I know it helps me when others do it. There is a cautionary step here, but I will leave that till the end.

After opening the panel, my first step was to drain all the fluid from the reservoir. I couldn't find my wife's turkey baster...perhaps I used it for something already
...so I used a "flavour injector" instead. It was NOT clean fluid!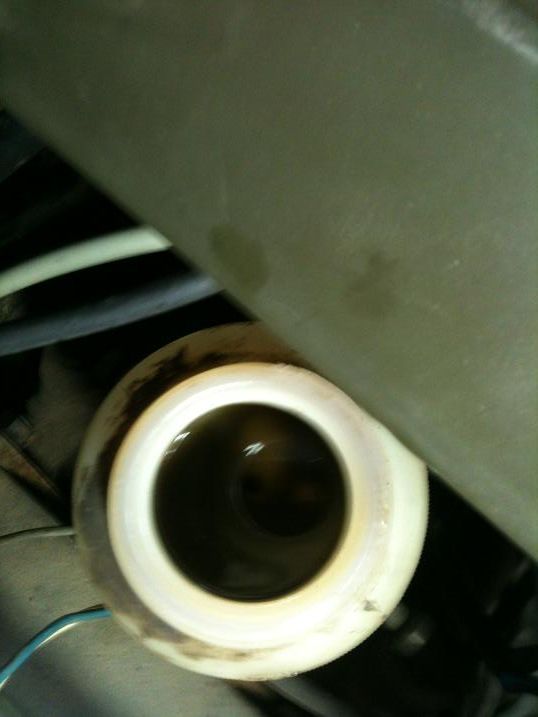 I then created a foil pan (Thanks Morris!) which I slid under the fittings to catch any drops of fluid.
Then I removed the reservoir....
Then I gently tugged all of the fittings off of the plumbing...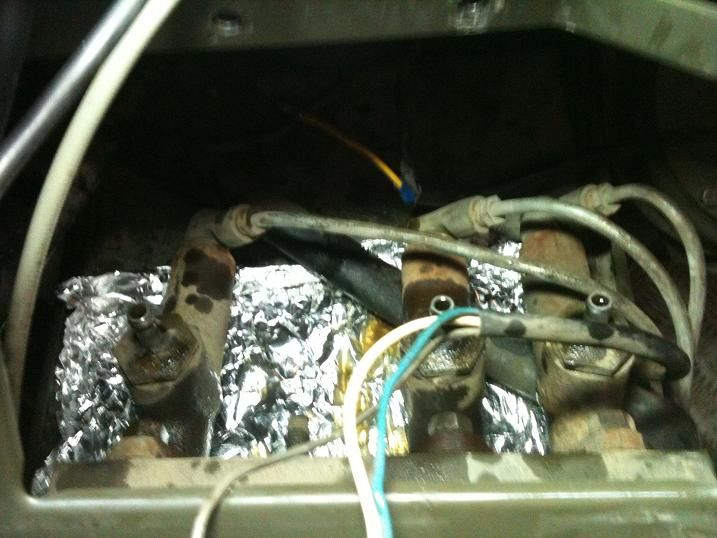 You can see how cracked the fittings had become...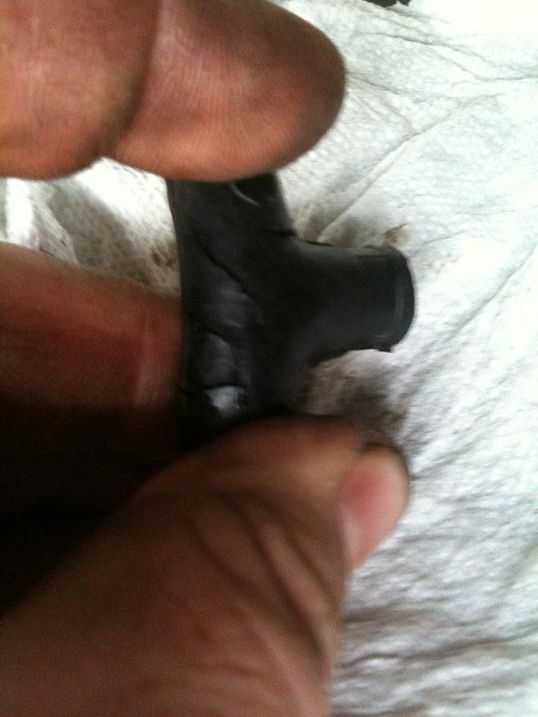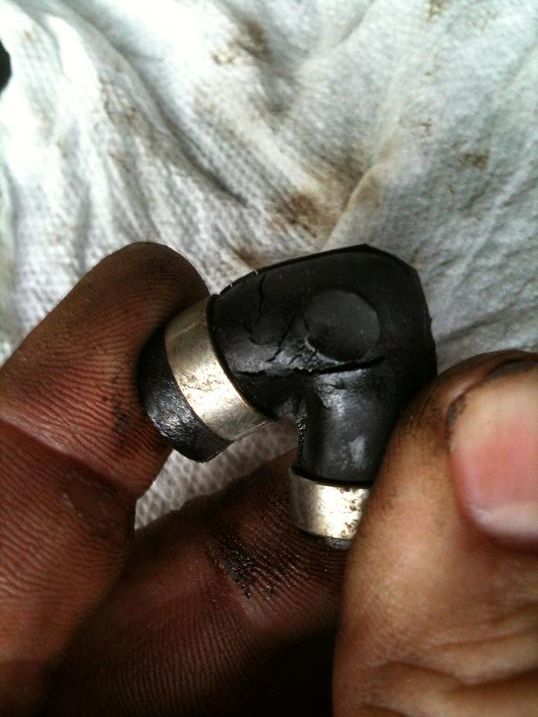 I ended up buying replacement clamps from SAV (which aren't quite clamps by the way, but metal tubing cut into 1/4" pieces that slip onto the rubber), but I just re-used the old ones. My method was to slip the clamps onto the rubber, slide them up just slightly (about a sixteenth to an eighth of an inch), then insert the metal tubing into the rubber. This worked well and the clamp stayed in position.
Ready to reinstall...
Pressing the rubber onto the plumbing was a little more tricky, but they eventually pressed on.
I refilled with fresh DOT3, and I will bleed the system in the next couple of days.
Now, my cautionary note....DO NOT DO THIS IN FLIP FLOPS! After I was done, I jumped out of the passenger side, stepped on a piece of 2x4 some careless person had left there...
...and rolled my ankle! I have it wrapped in ice as we speak! Don't say I didn't warn you!