I decided to bleed my lockers today using the Motive Power Bleeder I bought about a month ago. I have to admit that I was a little intimidated by the job, as I have only ever bled the front brake on my Ural, but this tool made it so easy! I thought I would share how I did it. NOTE: Please see the tech session I did on replacing the rubber elbows on the lockers because mine would have leaked if I hadn't replaced them.
I first had to pressurize the bleeder to 10psi to make sure it held pressure and there were no air leaks...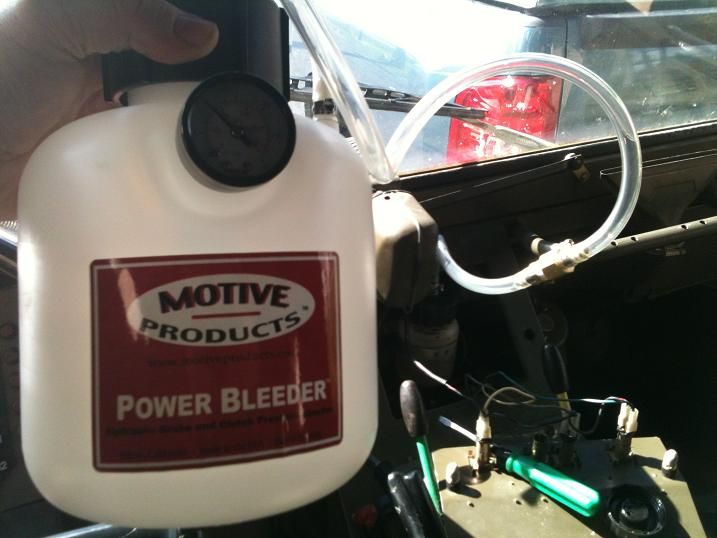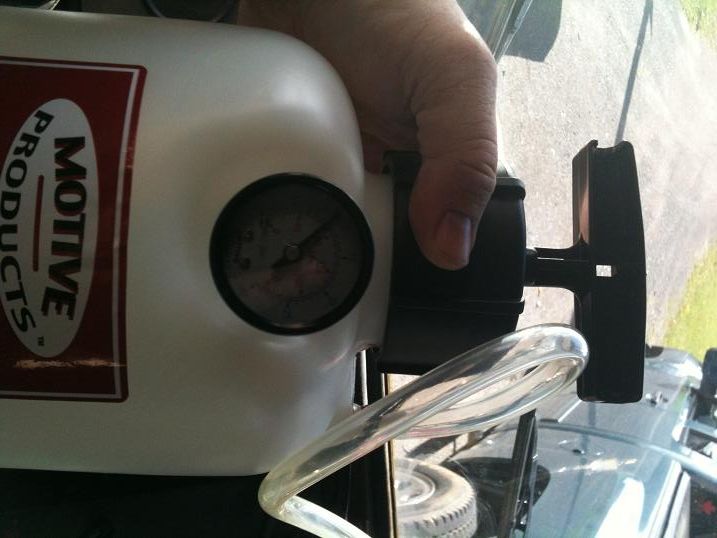 Once that was done, I filled the tank with DOT 3, pressurized it to 10psi, dropped the rear locker handle and went to the rear slave.
Since the system is under pressure, I didn't have to submerge the line in fluid because it just poured out. When it ran clear, I shut the valve...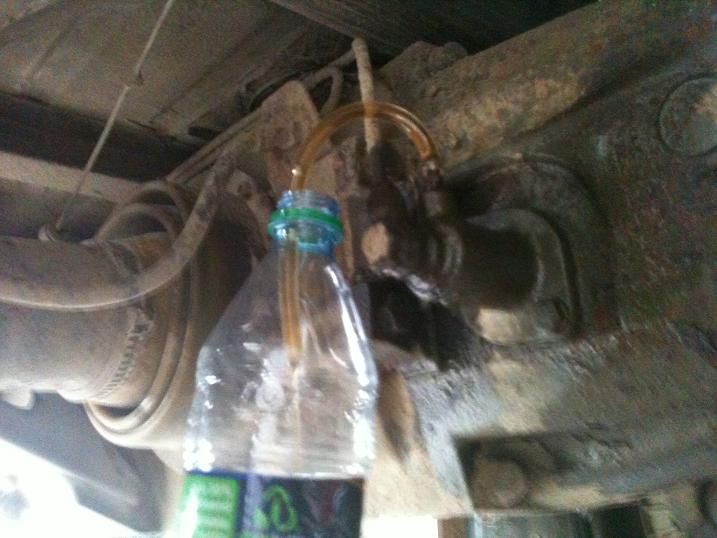 I basically repeated the same steps for the other lockers, the only issue I encountered was with the 4x4 locker. The valve was rusted/gummed up so bad, that when I opened the valve, the fluid came out the threads rather than the bleed hole. I was advised to buy some bleeder valves before I tackled this and I am glad I did (Thanks Morris!).
Rusted valve...
New valve...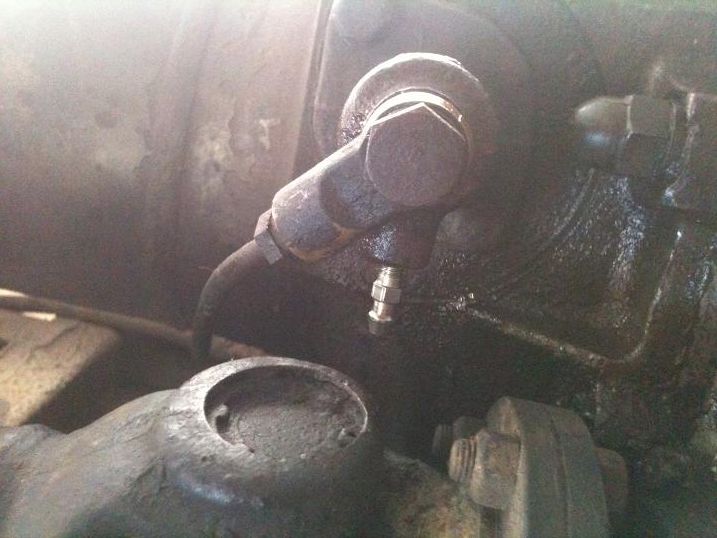 Just a sample of the cruddy fluid that came out...
I definitely recommend the Power Bleeder!