Ever since the first time I turned a wrench on my Pinz, I've wondered about using ONLY the supplied tools for maintenance. Today I did my 3000 mile routine (oil change, check everything & valve adjust). So I gave it a go trying to use only the supplied tool kit. The only thing I found lacking was a feeler gauge, other than that everything went well.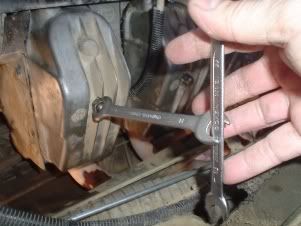 The valve cover nuts seemed a challenge at first, I'm fond of using a socket for this. A little fancy maneuvering with a pair of OE wrenches worked just fine. Everything else went very smooth.
One of the gaskets gave up the ghost upon removal. I finally had a real reason to put on one of the new rubber gaskets I bought from Scott at EI. Beautiful fit, and still very pliable after sitting in my garage for half a year.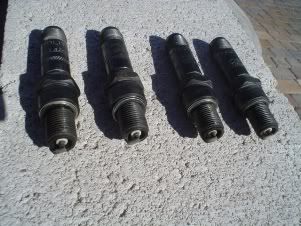 I always pull and check the spark plugs as part of this routine. 3000 miles ago I installed a set of the Autolite plugs. Hard to see perhaps, but they are burning uniform and clean. The gap was still dead on so I didn't change a thing.
I had a bit of squeel from the fan belt on occasion, so I did my first adjustment ever there. Very interesting the way that washer/spacer setup works. I've never messed with that sort of arrangement before.
Useful or not, just a tidbit of info for the curious or not-so-curious.